Our Oral Healthcare Procedures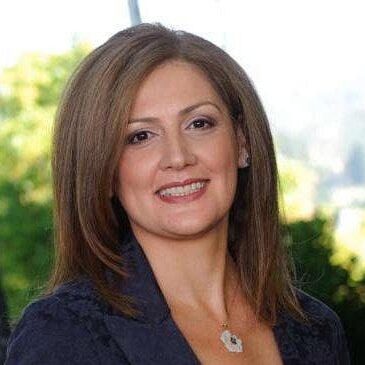 Pūr Dentistry
Azar Mahmoudi, DDS
Cosmetic Dentistry and Family Dentistry Located in San Ramon, CA
A mouth full of metal isn't exactly an appealing alternative to crooked, misaligned teeth. You can say no to both! General and cosmetic dentist Dr. Azar at Pūr Dentistry in San Ramon, California provides Invisalign® teeth alignment treatments. Call Pūr Dentistry or schedule an appointment online today if you want to straighten out your smile without the inconvenience of braces. Also serving Castro Valley, CA and Danville, CA.
You have an innovative new alternative to braces: Invisalign. This treatment uses clear, plastic aligners that fit over your teeth to gradually align them over time.
It's best to wear the aligners for at least 20 hours per day, but they can be removed for easy eating and teeth cleaning. If you're not eating or brushing your teeth, Invisalign aligners should stay in your mouth.
Invisalign is an increasingly popular means to fix poorly aligned teeth, especially among young adults, due to its ease of use and comfort. Invisalign offers many benefits over traditional orthodontic approaches, like braces. These benefits include:
Invisibility, so people never see a mouthful of metal; they see your real teeth
Comfort, because the smooth plastic reduces the risk of mouth irritation caused by sharp metal braces
Convenience, thanks to your ability to easily remove them whenever you need to eat, brush, or floss
Timing, because with Invisalign, you can expect to see results up to 50% faster than with other orthodontic techniques
Mild to moderate dental misalignments are no match for Invisalign. Invisalign can help correct issues, such as:
Crowded teeth
Gaps between teeth
Rotated teeth
Teeth misalignment after braces
Invisalign might not be the right treatment for you if you have major alignment and orthodontic issues. Dr. Azar might recommend an alternative treatment if this is the case. Schedule an appointment to find out if Invisalign is right for you.
First, your teeth need to be examined by Dr. Azar to see if Invisalign is the ideal choice for you. She may take a physical impression of your teeth or use a digital scanning device to create 3D images. With these, Dr. Azar will be able to form an individualized treatment plan that suits your specific needs.
Next, Dr. Azar fits your teeth with customized, clear, plastic aligners. While you wear them, the aligners gradually push your teeth where they are supposed to go. To keep your teeth moving in the right direction, Dr. Azar will occasionally make your new aligners. Until your smile is perfect, this process will keep going.
Want to straighten your teeth and have a perfect smile? Don't want the pain, discomfort, and inconvenience of braces? Book online or call Pūr Dentistry to talk to Dr. Azar about Invisalign.
If you're missing one or more teeth, you may be aware of their importance to your appearance and dental health. Your teeth work together for many daily functions from eating to speaking. With missing teeth, it's difficult to do these things. Fortunately, there are many options available to you to replace missing teeth and restore your dental health and appearance. Azar Mahmoudi, DDS and the team at Pūr Dentistry in San Ramon, California are experts at installing and managing dental bridges, just one of the options available. Call or go online today to schedule your initial consultation.
A dental bridge is a device that is used to replace missing teeth. It attaches artificial teeth to adjacent natural teeth, called abutment teeth, on either side of the replacement tooth. Bridges are either permanently attached (fixed bridges) or they can be removable. Fixed bridges are applied by either placing crowns on the abutment teeth or by bonding the artificial teeth directly to the abutment teeth and can be removed only by a dentist. Removable bridges are attached to the teeth with metal clasps or by precision attachments and can be taken out and cleaned by the patient.
The attachment procedure is usually completed in two or three appointments. At the first appointment, Dr. Azar prepares the teeth on either side of the gap by removing a portion of the enamel and dentin. Since the bridge must be precisely fabricated, ensuring the correct bite and match to the opposing tooth, impressions of the teeth are taken and sent to a lab where the bridge will be constructed.
Lastly, the team at Pūr Dentistry cements the bridge to the natural teeth next to the space left by the missing tooth, with a pontic, or false tooth, seamlessly replacing the missing tooth. Dental crowns, which are cemented onto the natural teeth, provide support for the bridge.
Dental bridges replace missing teeth with a natural look and feel, making your smile appear as fresh and beautiful as it did before the original tooth went missing. In addition, many patients find that it is easier to speak naturally once they have their missing teeth replaced with a bridge. Aside from their obvious benefit to appearance and confidence, it is important to the health and structure of your mouth to replace missing teeth, as it can lead to an increased risk of gum disease or misalignment of your jaw if left unattended.
Dental bridges are a long-term solution to missing teeth and can last anywhere from 5-15 years. As always, practicing proper oral hygiene, such as regular brushing and flossing, is important for the health of your mouth as well as the longevity of your bridges.
To learn if a bridge is the right solution for your situation, call or go online today to schedule a consultation with the team at Pūr Dentistry.
Your best smile is one that you're proud to flash. Are you proud of your current smile? At Pūr Dentistry in San Ramon, California, Azar Mahmoudi, DDS and the team are committed to helping patients realize their very best smile with full or partial smile makeovers. From simple smile touch-ups to full-blown restorations, Pūr Dentistry is here for you. Call or book online for a consultation today.
No two smile makeovers are the same. Dr. Azar offers complete and partial makeovers personalized to match your aesthetic goals and dental health. A smile makeover is any cosmetic dentistry procedure used to enhance your smile. This can be as simple as whitening your teeth or as comprehensive as a full mouth reconstruction.
Dr. Azar is committed to creating beautiful smiles. Cosmetic dentistry procedures at Pūr Dentistry include:
Teeth whitening with KoR®, Boost! or professional-grade kits to take home
 Porcelain veneers
 Dental implants with Nobel Biocare or Biohorizons implants
 Dental bonding with a composite resin that blends in with your natural teeth
 Orthodontics
 Laser dentistry
 Dental crowns
Remember, no two smile makeovers are the same. Your makeover might contain one of these options or a combination of treatments over time. Dr. Azar explains the pros and cons of each and answers questions about whether a particular procedure is right for you.
Your smile makeover begins with a one-on-one consultation. Dr. Azar learns about your aesthetic goals and explains your cosmetic dentistry options. To guarantee results you can be proud of, she evaluates many factors, including:
 Teeth color, alignment, and size
 Gum tissue shape and size
 Skin coloring
 Facial appearance
 Hair color
Following her assessment, it's time to discuss your choices for a smile makeover. Dr. Azar places a high priority on patient education. She partners with you to design a satisfying makeover treatment plan.
For an extra fee, Dr. Azar can provide you with a visual rendering of what your smile might look like at the end of your makeover. You can then choose to go through with the procedure or not. Like the outcome? Schedule your smile makeover, and your payment will go toward your procedure.
Dr. Azar strongly believes in a conservative approach to dentistry and only recommends procedures that will improve the quality of your smile. She is also an advocate for accessible and affordable cosmetic dentistry. That's why Pūr Dentistry accepts the health-care financing program CareCredit to help you pay for your smile makeover on your terms. Could your smile be healthier, brighter, and more radiant? If so, call Pūr Dentistry or make an appointment online today.
Many Americans suffer damage, disease, or normal wear and tear on their teeth at some point in their life. If you are among the many who have encountered one or more of these issues, know that there are options available to help restore the health and feel of your damaged teeth. Azar Mahmoudi, DDS and the team at Pūr Dentistry in San Ramon, California are experts at installing and managing crowns. Contact Pūr Dentistry by phone or go online today to schedule your first consultation to learn more about dental crowns.
Over time, many people experience damage to their teeth, either through normal wear and tear, injury, or disease. This damage can negatively affect the health, functionality, and appearance of your teeth. A dental crown is a tooth-shaped cap that is placed over a damaged tooth in order to restore function and appearance, helping you feel confident flashing your smile and making it easier to do simple tasks like eating or speaking.
Most dentistry looks like dentistry. The goal of the team at Pūr Dentistry is to provide dentistry that is undetectable. They install new crowns and replace existing dental crowns with restorations that look and feel like your natural teeth. The team uses high-quality porcelain or porcelain "pasted on gold" to make your smile appear just like new, making it so that others won't even be able to tell the difference between an original tooth and the new crown.
If you are having dental work done, you want it to last a long time. The team at Pūr Dentistry takes great care to only provide high-quality crown installations and replacements, giving you peace of mind that the work will last you long into the future. It is not uncommon for crowns installed by Pūr Dentistry to last for 20-30 years, which is about as close to permanent as you can get for dental work.
Initially, you meet with Dr. Azar and your situation is reviewed thoroughly before a plan of care is carefully developed. Then, the team at Pūr Dentistry removes any decay from the tooth, shapes the tooth, and then fits it with a temporary crown of either plastic or metal. On a subsequent visit, the team removes the temporary crown and then fits and adjusts the final crown. Finally, Dr. Azar cements the crown into place and you have a new beautiful-looking tooth. Throughout the process, Dr. Azar is available to address any questions or concerns that you may have.
To learn more if a dental crown is right for your situation, call or go online today to schedule your initial consultation.
Custom dentures are more than artificial teeth. They're one of the most cost-effective ways to restore both your smile and your confidence. Azar Mahmoudi, DDS and the team at Pūr Dentistry are highly skilled in the art of fitting and making dentures. Located in San Ramon, California, the professional team is ready to help you look and feel your best again with a denture option that's right for your lifestyle. Call or schedule a consultation online today.
Pūr Dentistry's expertly trained cosmetic dentists and licensed denturists offer an array of complementary treatment plans for women and men of all ages. From the first consultation to the finished dentures, or denture relining and repairs, you can trust this expert team to deliver nothing but the best. Dentures options include:
 Metal framework partial dentures
 Acrylic partial dentures
 Dental implants and crowns
 Denture relines
 Soft denture liners
 Implant-supported dentures
Licensed denturists construct all dentures on-site, in the dental labs at Pūr Dentistry. This can be a great comfort and advantage since you can see your dentures as they're being made. Your denturist can adjust the fit and feel of your dentures along the way to ensure your final smile is one that's both comfortable and aesthetically pleasing.
If you're in need of full dentures because you've lost your teeth due to decay, illness, or injury, you could be a perfect candidate for immediate dentures. Immediate dentures are readily available, which means you don't have to suffer the inconvenience of not having teeth. Keep in mind, however, that your mouth will need time to heal from the loss of your natural teeth and the immediate denture inserts. Your dentures will need to be relined to ensure your denture fit stays precise and comfortable.
Pūr Dentistry offers free consultations to determine if immediate dentures are right for your dental needs. If you are a good candidate, metal-based dentures are standard, especially for patients missing rear teeth. The sturdy framework makes it possible for you to chew, bite, and eat a variety of foods. No dental adhesives are required. The metal frame anchors to the existing natural teeth to keep the dentures in place.
Acrylic partial dentures are a less expensive option for tooth replacement; however, they're also less durable than metal ones. They're often used as transitional dentures, a short-term solution for replacing front teeth while the dentist constructs permanent bridges or partial dentures.
Pūr Dentistry's licensed denturists can repair full or partial custom dentures while you wait or in a few hours, depending on the repairs needed. Denture repairs are completed on-site.
Schedule your dental consultation online or call today.
A smile is often the first thing that people notice, which makes it understandable why so many people seek to have a great smile. If you are not feeling fully confident to flash your smile because of the color of your teeth, you are not alone. Fortunately, there are ways to improve the look and color of your teeth and boost your confidence. Azar Mahmoudi, DDS and the team at Pūr Dentistry in San Ramon, California are experts in the field of teeth whitening and love to help their patients regain their best and brightest smile. Call or go online today and schedule your first appointment to learn more.
Due to time or improper care, teeth can become discolored or lose their luster and shine. While it is very common, discoloration can often negatively impacts a person's confidence when they show their smile. Fortunately, the team at Pūr Dentistry offers a quick and easy solution to whiten your teeth and regain your confidence. While some people may benefit from whitening more than others, almost anyone who wants to improve the look of their smile is a candidate, regardless of their age.
First, an impression is taken to make a specialized "mouthguard" or "splint" to hold the bleach against the teeth. The team at Pūr Dentistry then provides you with a special bleaching agent that you put into the clear splints. You will use the material for about 3-4 hours every night for a week or two to achieve significant whitening.
Yes. The procedure for whitening teeth that Pūr Dentistry provides is very safe. Over-the-counter bleaching agents can be purchased at drug stores and pharmacies. However, these products can be harmful to the gums and teeth, so it's better to use products recommended by the experts at Pūr Dentistry.
If you want to see even more dramatic results in a shorter time, you may want to consider Boost! whitening. Offering both in-office and take-home options, Boost! whitening can lighten your teeth up to six or eight shades in as little as a weekend or several in-office visits. Following proper care, such as flossing and brushing and simple follow-up treatments, Boost! whitening can last a very long time. In addition, Boost! whitening has been shown to be safe and effective, although it is not recommended for children under 13 years of age or pregnant or lactating women.
Call or go online today and schedule your first appointment with Pūr Dentistry to learn more about your teeth whitening options.
Cracked, stained, or misshapen teeth can hurt your self-esteem. The dental experts at Pūr Dentistry recommend porcelain veneers for a smile that's both functional and beautiful. Located in San Ramon, California, Azar Mahmoudi, DDS and the skilled team at Pūr Dentistry can help you be your best with veneers customized to suit your needs. Schedule online or call for an appointment.
Veneers mimic the natural appearance of your teeth with a very thin layer of porcelain. Before bonding the veneers to your existing teeth, one of the qualified dentists at Pūr Dentistry goes tooth-by-tooth to fit each veneer. Veneers cover blemishes like stains, cracks, holes, or misshapen teeth. In addition, they help reinforce weak teeth.
Veneers can be constructed out of resin composite materials, but porcelain is the most stain-resistant material. Porcelain also tends to match your natural enamel better. One of the dental team members reviews your options and helps you select the best type of veneers for your needs.
Following the initial consultation to review your desired results and the kind of veneers that are best for you, you return for a follow-up appointment. At this appointment, one of the professional cosmetic dental experts takes off a minuscule amount of enamel from the surface of your existing teeth to shape them in preparation for the veneers. Once your teeth are prepped, your dental practitioner takes a mold of your teeth to create your individualized veneers in the dental lab.
When the veneers arrive from the lab, you return to the office and have them custom-fitted to each of your teeth. After cleaning and etching the surface of your teeth to prepare them for the bonding process, the dental expert applies a special cement and light source that causes the adhesive to bond securely to the porcelain. In a relatively short amount of time, your veneers are permanently in place, and you have a new and improved smile.
Veneers improve crooked, broken, or misshapen teeth while maintaining the natural appearance of your teeth. Additionally, they offer the following advantages:
 Resistance to stains
 Little gum irritation
 Ability to lighten darker teeth so they appear whiter
 Look great with no invasive dental work
 Strengthen teeth
 Less expensive than some other dental procedures like crowns
To learn more about how to improve your smile and the convenience of custom veneers, schedule a consultation using the online booking tool or call Pūr Dentistry today.
If you have experienced tooth loss, you are among millions of other Americans. Disease, injury, or normal wear and tear often lead to tooth loss. Fortunately, there are options available to restore the strength and appearance of your teeth, improving the health of your mouth as well as your confidence. Azar Mahmoudi, DDS and the team at Pūr Dentistry in San Ramon, California, are experts in the installation and care of dental implants. Call or go online today to schedule your consultation to learn more.
Dental implants are anchors made out of metal that are surgically placed into the jawbone. These anchors serve as substitutes for the root of the tooth. Over time, these implants fuse with the bone to make a strong base. Once fused together, posts are added to these artificial roots, protruding through the gums. Replacement teeth are then placed on top of these posts, creating a natural look and feel.
One advantage of dental implants is that they look, feel, and function just like normal teeth. With dental implants, you regain the ability to eat virtually anything and can smile with confidence knowing that your teeth appear natural and that facial contours will be preserved. In addition to the aesthetic benefits, dental implants can help maintain facial structure, preventing the bone deterioration that occurs when teeth are missing.
If, like many others, you feel implant dentistry is the choice for you, you will first undergo a dental/radiographic examination and health history. During these consultation visits, your specific needs and considerations are addressed by Dr. Azar and the Pūr Dentistry team. If Dr. Azar feels that the procedure is right for you, a thorough and individualized plan of care is developed for your unique situation.
For most patients, the placement of dental implants involves two surgical procedures. First, dental implants are placed within your jaw bone, which gradually bond together over the next 3-6 months. During this time, most patients do quite well eating soft foods and can wear temporary replacement teeth, such as dentures.
The second part of the process after the root has had time to bond to the bone. The surgeon uncovers the implants and installs a small healing collar. Dr. Azar then starts making your new teeth after taking an impression of your mouth. Posts or attachments are connected to the implants, and the replacement teeth are then made over the posts or attachments. Most patients complete the entire procedure in a month and a half to two months, and it rarely causes any significant disruption to their normal life activities.
Yes, dental implants are considered to be safe. The team at Pūr Dentistry takes all surgical precautions necessary and works hard to maintain the safety and efficacy of their implants. Proper oral hygiene and care are very important once an implant has been put into place to ensure the longevity of the implant.
To learn if dental implants are right for you, call or go online to schedule your first consultation.